Industry-Leading Approach to Working Capital Optimization
Years of industry-leading supply chain finance experience
Countries with suppliers currently participating in Orbian Supply Chain Finance Programs
Billion in trade flows financed to-date for leading Fortune 500 and Global 500 companies
Integration success rate across all major ERP systems, and already resident in SAP
Million error-free transactions for thousands of suppliers worldwide
Orbian's streamlined supplier onboarding process is the best-in-class
Internationally Recognized Leader
As the longest-established firm in the SCF industry, Orbian has been named the "Best Supply Chain Finance Provider" eight times by Global Finance Magazine. We have also received program-specific award recognition with Osram, Siemens and General Mills, Inc.
Operating Excellence
We put our efforts not only into the best solution, but the best team. Orbian is consistently recognized for service excellence and our web-based platform maintains a 100% error-free transactional record.
As the winner of awards like the "Best Supplier Support and Enrollment" and "Most Innovative Supply Chain Finance Implementation," it's no surprise that Orbian's implementation and enrollment teams are some of the most experienced in the industry. We are able to deliver the fastest, most efficient SCF implementations and integrations for all of our clients no matter the complexity of their global network.


How is Orbian Different From Banks and Other SCF Providers?
Orbian is 100% dedicated to Supply Chain Finance and is the only company in the world that is able to provide a complete SCF solution with the combination of a true multi-bank funding model and its state-of-the-art, award-winning technology platform.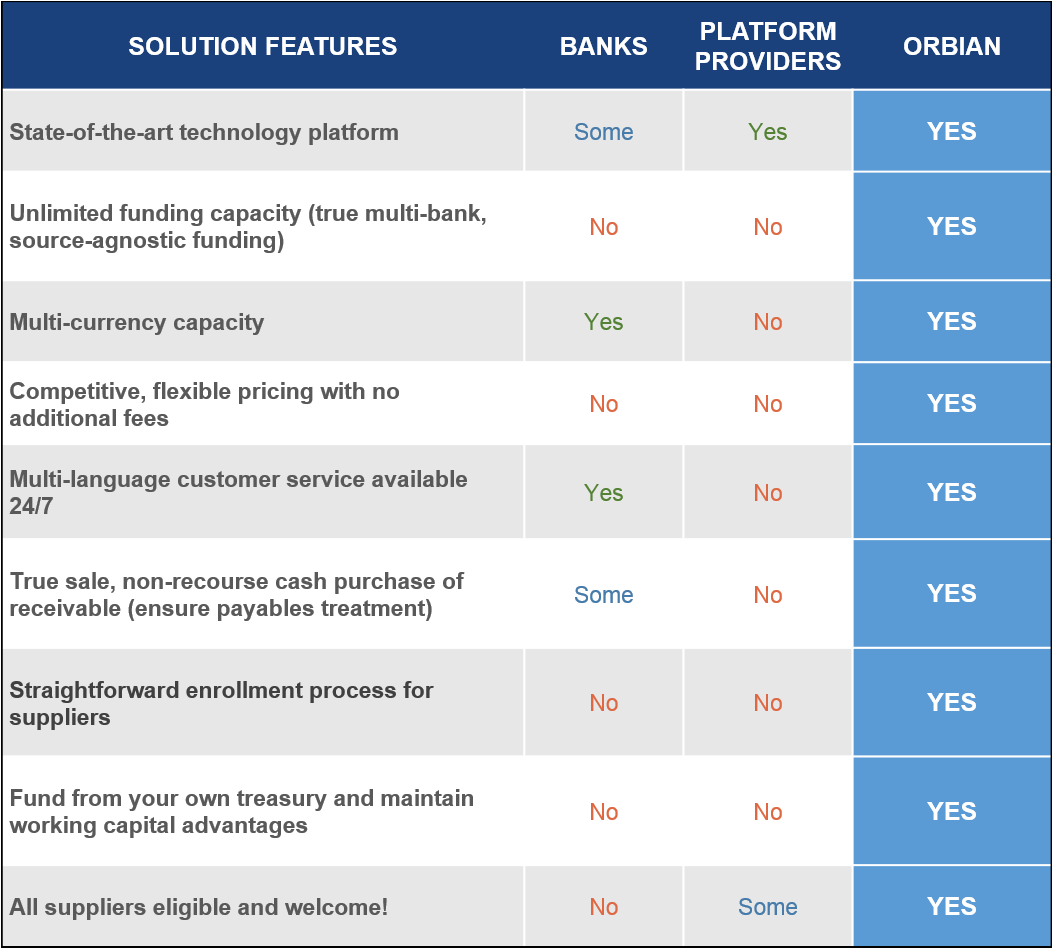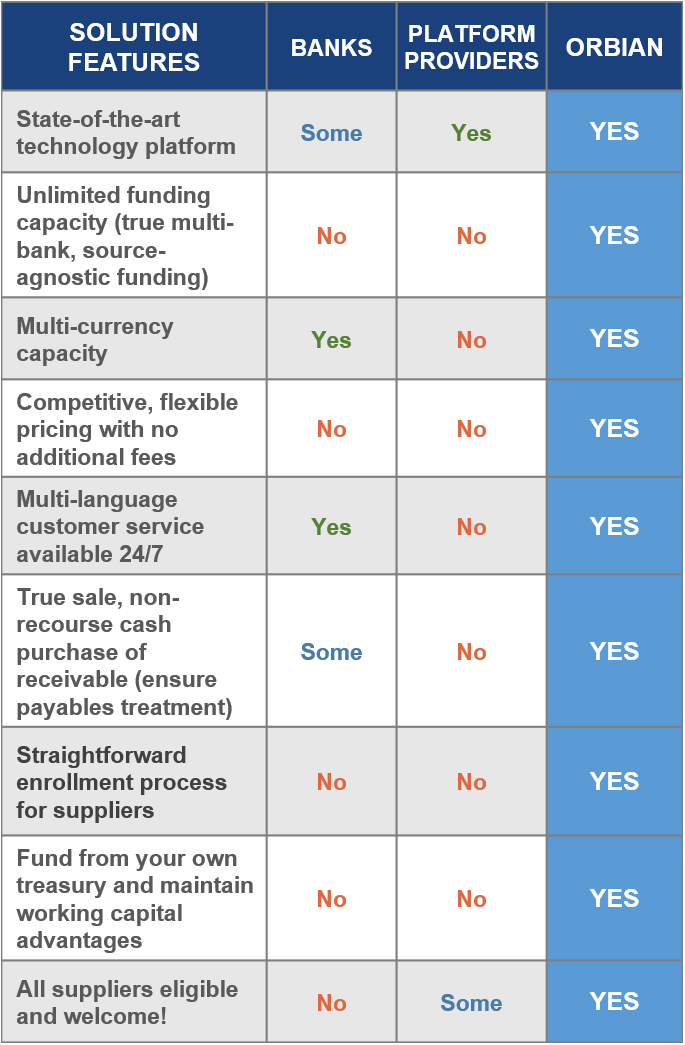 Create a Custom SCF Solution Today